Student Corner
Vrushil Patel
Std: X
Year: 2020-2021
School: Shreyas Vidyalaya
New Year begins with great news of our student Vrushil Patel of class x, who secured second prize in vadodara district in drwaing competition as a part of Gujarat Gaurav Diwas celebrations on the topic "Corona Warriors".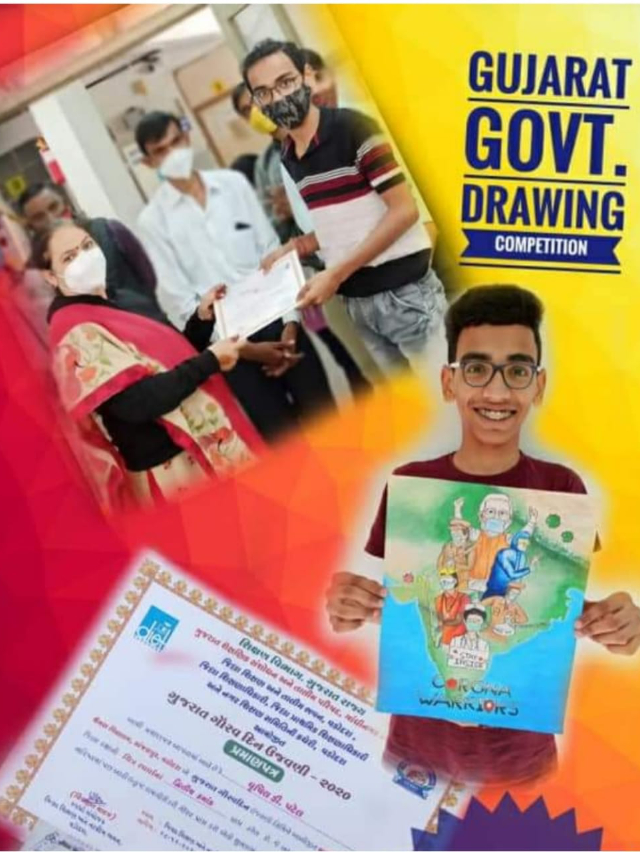 Rohan Hanif Vohra
Std: III
Div: B
Year: 2015-2016
School: Shreyas Vidyalaya
Rohan Hanif Vohra have passed Leve-C exam of UCMAS(Universal Concepts of mental arithmetic systems).Rohan Hanif Vohra have also received certificate and trophy in the above exam held in Ahmedabad.

Pahal Agrawal
Std: XII
School: Shreyas Vidyalaya (Science Stream)

Shreyas Cricket Team Captain
Aim
To play for Team India in more than 100 test matches and also to represent India in every format.
Achievement
Took 250+ Wickets consisting 33 times wickets hauls with 10 times 10 wickets haul total of 250 wickets for Shreyas with 1300 runs consisting 4 centuries and 9 fifties.
Captained the team since last 3 years and achieved every school tournament Trophy including U-19 Championship.
Got 3 times best bowler award and 2 times Man of the Series.
Inspiration
He gets much of his Inspiration from his Family and Coach.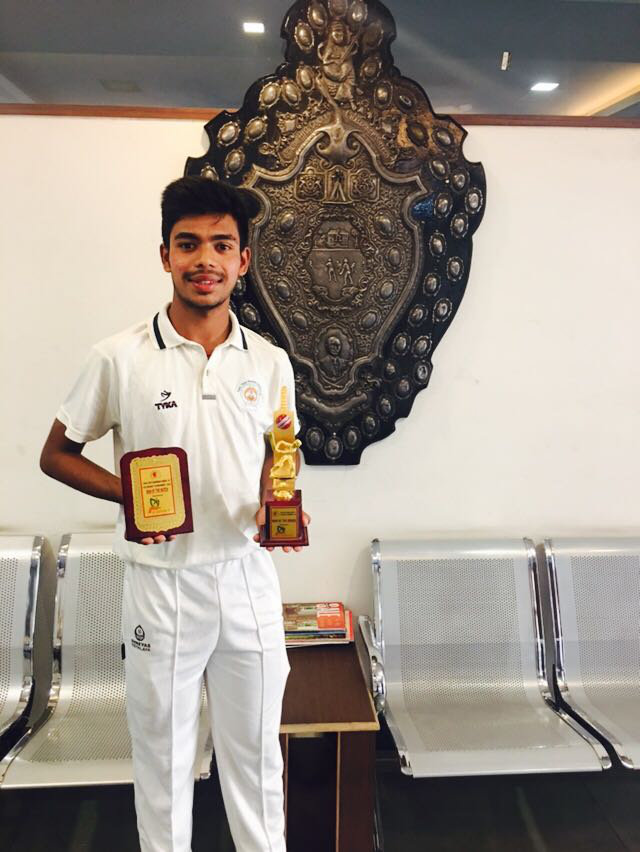 Priyanka Raval
Std: 7th

Achievement: 6 medals in Karate Champaionship and 7 belts
Aim: Karate Champion and to represent India
Idol: She consider her father as her idol.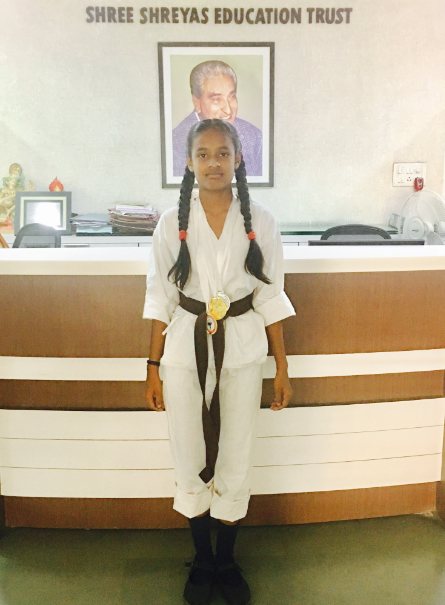 Ishika B. Mehta
Std: 9th
School: Shreyas Vidyalaya (Alankar)
She took part in ''NSE FINANCIAL CAREER QUEST SEASON-6'' at Mumbai.
She made a project on Financial Investment and got selected.
She won the 1st Position in the quest.
Aim
She wants to become a Fashion Designer
Inspiration
She believes that this achievement would not be possible without her teachers.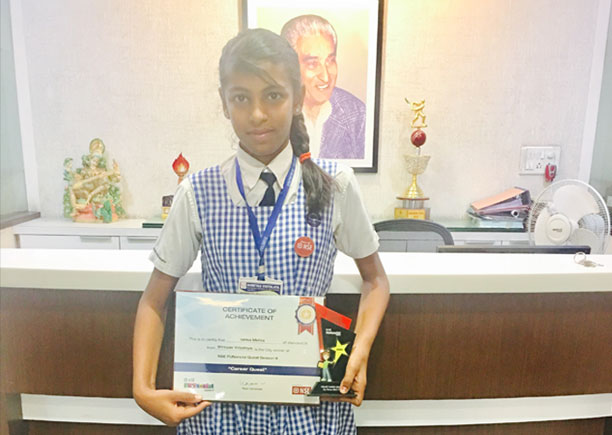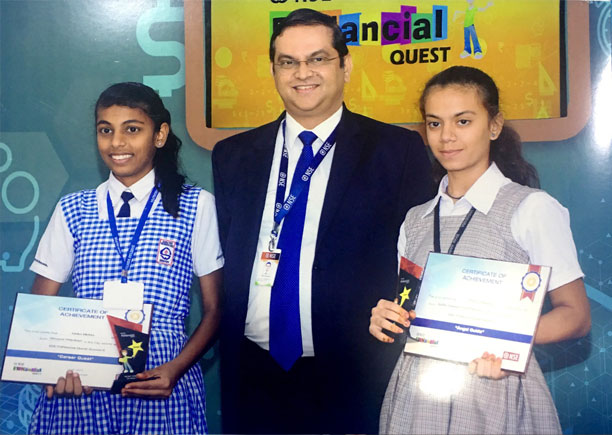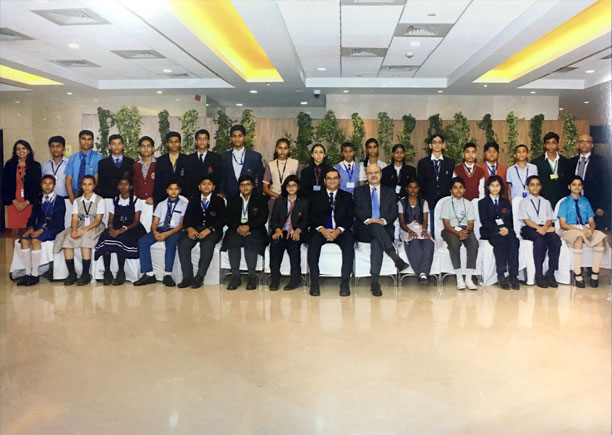 Anagha Sudhir Moghe
Std: 12th Commerce
School: Silver Oak School
Bronze Medal in Junior National Badminton Championship-2013 , Held in Patna, Bihar.
Gold Medal in State Tournament held in Bharuch, in both events singles and doubles in category of U-19 Girls.
Quater finalists in National Badminton Banglore, Hyderabad, Mumbai.
Winner in District level Badminton tournament of Mayor Cup-2016 in event of Doubles.
Played International Tournament held at pune to represent ' India"
Her aim is to perform well in International and National tournament and to achieve medal for school.
Her Great inspiration is her Parents and her coach.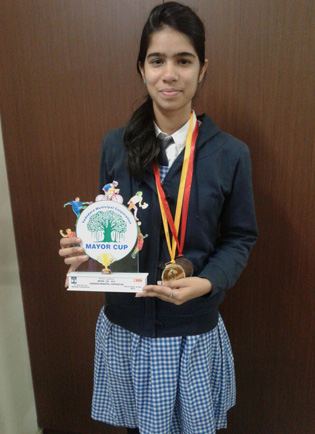 Isha Sandip Kadam
Std: IX
School: Silver Oak School
I study in 9th grade Silver Oak School
I have joint NCC in 8th Grade 28th June 2015
My Father Works at Renaults Kamdarz Car and My Mother is an academian in ILETS
I want to become an Air wing Officer in my Future
I got this inspiration from my Grandmom when i was in my 6th grade.
From there i wanted to become a NCC Cadet
I have been selected for base cadet
Pre-RDC camp in Rajpipla Jeet Nagar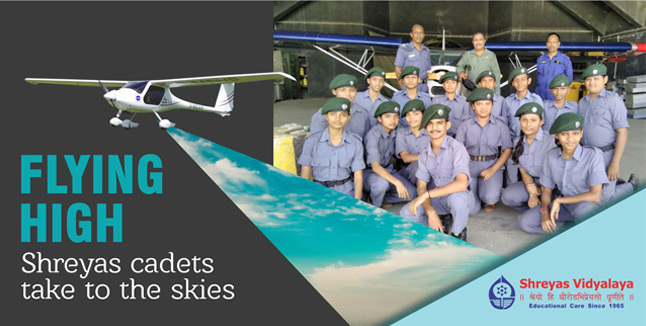 Krish Mishra
School: Shreyas English Medium.
Achievement: IFM Camp 2016 Germany
Divyesh S.Raj
Std: X
School: Shreyas English Medium.
I am Divyesh S.Raj studying in std 10 th Shreyas English Medium.
I used to play musical instrument tabala and I will continue this as my passion.
I got an opportunity to participate at world level championship of Gala folk concept at Georgia, Europe.
At there I represented our Indian folk culture by playing tabala with my auspicious tem of Shiv Sadhna Natrya Sangeet academy.
In that Gala Folk concert held at Georgia I secured first positin for playing tabla.
Including my parents ,school,parents and teachers encouraged me for world level championship of Gala Folk Concert.
I am thankful to my school and great opportunity to represent my Indian folk culture.
We are proud to say that Raj Divyesh of std 10th English medium Shreyas the shining star secured 1 st prize at world level for co-curicular activity of representing Indian flok culture at Gala Folk concert at Georgia, Europe.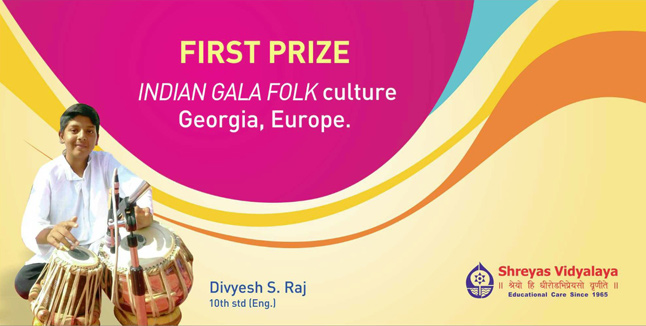 Khatri Deep
Std: XII
Grade: A1
Percentile Rank: 99.98%
School: Shreyas school
Khatri Deep student of Shreyas School (Alankar) has ranked A1 grade with 99.98 percentile in Hsc Commerce, he considers his Maternal Uncle who is an advocate his role model, and he aslo says that to get the achievement one must have a confidence in one's own abilities. He wants to pursue his career in CA and wants to become IRS. Singing is his hobby and he enjoys a lot.
His message for the 12th standard students 'Keep your spirit up and study from the begininng, nothing in life is so difficult'.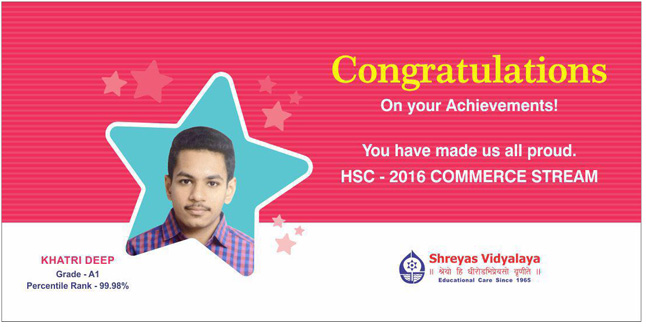 Digvijay D. Barad
Std: X
School: Silver Oak
Amazing Facts
Your brain makes up about 2% of your body weight.
Vultures can eat up to 20% of their own body in one sitting.
A newborn baby's brain grows about 3 times in their first year.
he Rueppell's griffon vulture is the world's highest flying bird.
Antartica is an only continent without reptiles.
Intelligent people have more zinc and copper in their hair.
The Swordtail is the fastest swimmer of all the fish.
The speed of a typical raindrop is 17 miles ( 27.35 km ) per hour.
While you are awake, your brain generates about 25 watts of power.
New born baby acquires fingerprints at the age of 3 months.
China has the 11 million donkeys which is the largest population of donkeys in the worlds.
The blue whale is the largest fish. It was 59 ft long. These fish can weight up to 15 tons ( 13607 kg ).
Priyanshu Parmar
Std: 7 Div: A
School: Shreyas Samarpan - Primary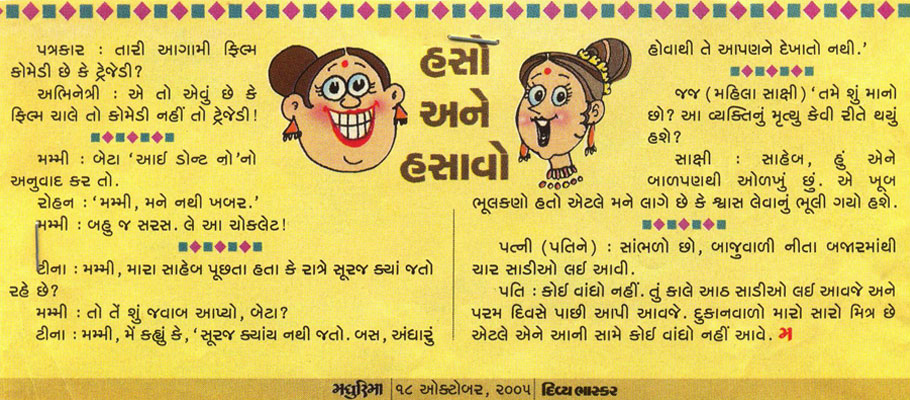 Jill S. Hansoti
Std: VIII
Div: B
Roll No: 32
School: Shreyas Samarpan (E.M)
Quiz Time
How far is the Sun from the Earth?
What is the name of 4 Legged; Petrol powered Robodog the new weapon for war developed?
What is the Full Form of WHO?
In which country the volcanic mountain Lascar Located?
Which city is called the 'City of Dreaming Spires'?
Which is the largest ocean in the world?
In CAT scan what does 'C' stand for?
Which is the only country in the world to have three capital cities?
Answers
86 Million Miles
Big dog
World Health Organization
Chile
Oxford
Pacific Ocean
Computerized
Switzerland