Principal

Secondary / Higher Sec.Section - English Medium
Principal

Secondary / Higher Sec.Section - Gujarati Medium
Shreyas Samarpan (Manjalpur)
Shreyas Samarpan School is a co-education English Medium & Gujarati Medium School affiliated to Gujarat state Education Board. Shreyas Samarpan School Consists KG Section, Primary Section and Secondary / Higher Secondary Section.
Shreyas Samarpan School is located in the heart of Manjalpur area and is easily accessible from other areas of the city. Shreyas Samarpan School is managing by Shree Shreyas Education Trust and Trust is a non-profitable institution established in 1970 founded by Late Shri Rajanikant Jani Sir who had been an architect Shreyas School.
Shreyas Samarpan School provides an enriched environment to enable students to become good citizens, who can take up challenge in every walk of life.
The school has a well stocked library, well equipped auditorium (Bal Rang Bhumi). The most advanced computer lab, activity rooms as well as the temple which is the centre of moral education.
Shreyas Vidyalaya has its own Cricket Academy, is the nursem for cricket passions. Providing all facilities which enable students to compete beyond the school level.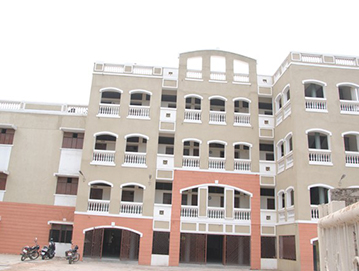 Result of Standard 12 Science & Commerce
Shreyas Gujarati Medium Samarpan bulliding Manjalpur has scored marvelous result. Science Stream 100 % and Commerce Stream 96.82 %.

Shreyas English Medium Science Stream has secured 98.65 %.
Result of Standard 10
Shreyas Gujarati Medium school has secured 95.23 %.

Shreyas English Medium school has secured 96.26 %.

"Health is Wealth"

Health is one of the primary needs which need to be catered. It is only if the child is physically fit that he/she can enjoy the activities conducted by the school. Keeping this in mind the school provides medical check-up facility for all the children. Well –known Doctor is appointed for this task. After the check up follow up card is given to the child in case of any ailment. 'The Shreyas News Bulletin is the mirror of our achievements